About Susan Kihleng and Simple Health Source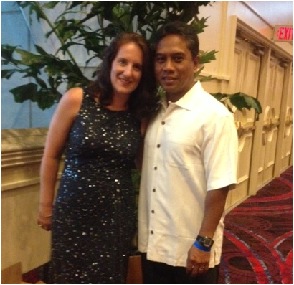 I'm Susan Kihleng (aka Coach SueAnn) and I welcome you to my blog!  Let me tell you a bit about myself.  I'm a 39 year old wife of an amazing man and mom to 5 adorable blessings from God.  Rickson and I have been married for 19 years and live with our family on the small island of Pohnpei, Federated States of Micronesia, where we have been missionaries for the past 14 years.  My husband is from this island and it has become my home as well.  I love it here!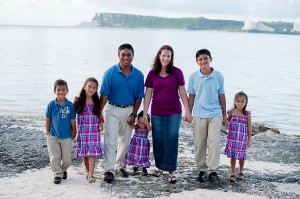 After we moved to the island 14 years ago I began facing persistent health problems.  I was always sick, I was gaining weight, and I was barely able to keep up with my responsibilities as a mom and teacher (at the time I was a music teacher here on the island).  And then I saw an infomercial for Slim in 6 and suddenly I saw HOPE!  I ordered it then and there and began the adventure of a lifetime!  Rickson and I completed the 6 week program with amazing results – I personally dropped from a tight size 12 to a loose size 6 and felt better than I had in years!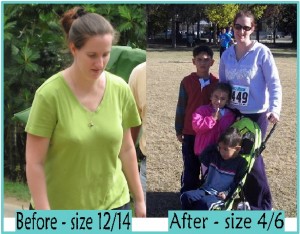 Jump ahead a few years and take a look at the difference between then and now!  Though I've had 5 children (including 1 via c-section), I'm in the best shape of my life and the best health of my life!  I decided transforming my own health and the health of my family wasn't enough – we needed to share with others how they also could have the same results.  In 2008 I became a Team Beachbody Coach and the following year Rickson joined me in this endeavor and Simple Health Source was officially "born".  Now, in addition to our full-time ministry here in the islands and raising our precious family, we work together to help others transform their health as well.
Though this journey has often been difficult, I wouldn't have traded it for anything.  Thank you for taking some time to visit my blog and "meet" me and my family.  Now I'd love to "meet" you as well.  Feel free to introduce yourself in the comments below and tell me a bit about your own journey.  And if you are just embarking on your health journey or feel you need a change in perspective, I would be honored to work with you on transforming your own health.  My coaching is free – I ask only that you COMMIT!
Welcome to Simple Health Source!