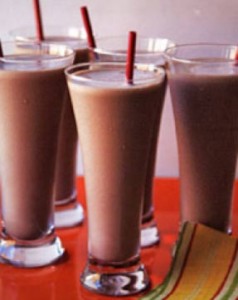 Happy Chocolate Milkshake Day!!!!  What?  That holiday's not listed on  your calendar?!?!
One of the many beauties of homeschooling is I get to learn bizarre and unique facts about pretty much everything that I probably never would have known or cared about otherwise! One thing I'm doing this school year to spice things up a little and add a little more fun to each day, is researching some of the less-well-known and definitely more-interesting "holidays" and celebrating throughout the year! For example, did you know that September is National Blueberry Popsicle Month? I sure didn't! And to think we've neglected this important observance all these years!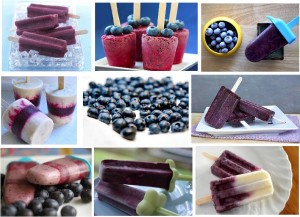 So, yeah, today actually is Chocolate Milkshake Day! We're celebrating with our favorite shake – Chocolate Shakeology mixed with coconut milk, water, natural peanut butter, and LOTS of ice! So good and healthy too! My kids love it and beg for more. It's become affectionately known in our household as "Gotchi", named thus by my 2 year old daughter. Tomorrow, by the way is National Peanut Day, as well as Fortune Cookie Day. Want to keep up with some of the wacky holidays that we'll be observing throughout the year? Find me on Facebook as I'll be posting about them there – http://www.facebook.com/CoachSueann.
Ok, now it's your turn!  What do you do to spice up life with your kids around your home? Would love to hear about some of your ideas!