Coach SueAnn's Simple Recipes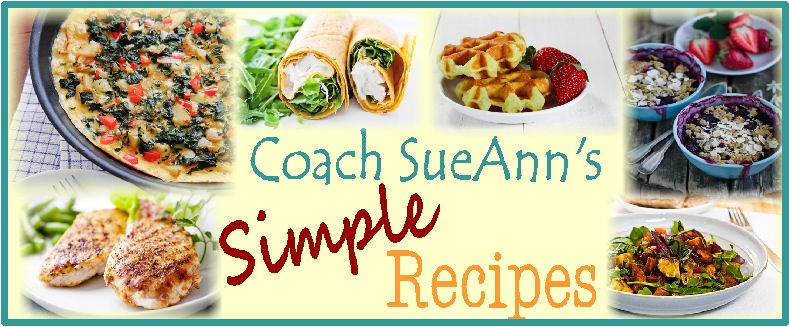 Now you can come here for all of our simple recipes in one easy-to-find place!  Feel free to share!  All the recipes here are tried and tested, simple to prepare with ingredients that are easy to find.  
Simple Recipes Categories
Breakfasts: 
Start the day right with these delicious and nutritious breakfasts, packed with what you need to get you through a busy day.  
Lunch & Dinners:
Perfect main dishes and sides to satisfy the tastes of everyone in your family.
Soups & Salads:
Lighter fare for a simple meal.
Breads, Dips, & Sauces:
Add the finishing touches to your healthy meal with these nutritious breads, dips, and sauces.
Desserts & Snacks:
Why not have your cake and eat it too?  Satisfy your sweet tooth without adding to your waistline with these healthier choices for desserts and snacks.
* DISCLAIMER:  While many of these recipes are our own original recipes, many are credited to Team Beachbody.