Chicken Noodle Soup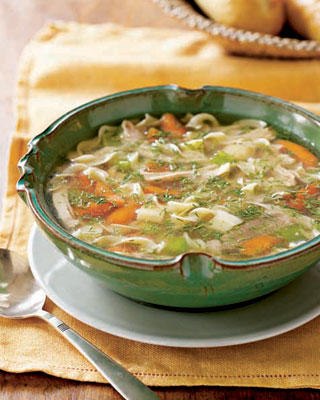 This healthier Chicken Noodle Soup recipe is perfect for a cold day or when the sniffles have hit the household.  Just what the doctor ordered!
Ingredients:
2-3 cups cooked chicken
6 cups chicken broth
1 cup mixed vegetables (fresh or frozen)
6 oz. uncooked whole grain pasta
Himalayan pink salt to taste.
Preparation:
Combine all ingredients in crock pot and cook on high till pasta is tender.  Can also be cooked on stove top if preferred.
Nutritional Information: (per serving)
Calories: 271
Fat: 5 g
Carbohydrates: 23 g
Fiber: 3 g
Sugar: 2 g
Protein: 26 g