Strawberry Panna Cotta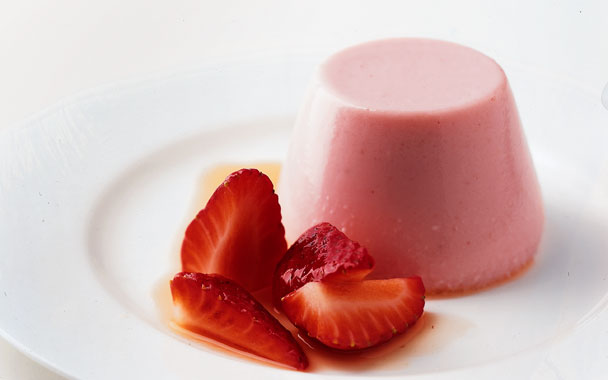 It's easy to make your own healthy Strawberry Panna Cotta dessert with this delicious recipe.
Total Time: 4 hrs. 5 min.
Prep Time: 5 min.
Cooking Time: None
Yield: 4 servings
Ingredients:
2 (7 g. each) envelopes unflavored gelatin
¾ cup boiling water
2 cups cold unsweetened almond milk
1½ scoops Strawberry Shakeology
Preparation:
1. Mix gelatin and water in a medium bowl until dissolved.
2. Add almond milk; mix well.
3. Place gelatin mixture and Shakeology in blender; cover. Blend until smooth.
4. Pour evenly into four individual dessert cups; refrigerate for at least 4 hours, or until set.
Nutritional Information: (per serving)
Calories: 81
Fat: 2 g
Saturated Fat: 0 g
Cholesterol: 2 g
Sodium: 146 mg
Carbs: 7 g
Fiber: 2 g
Sugars: 2 g
Protein: 10 g