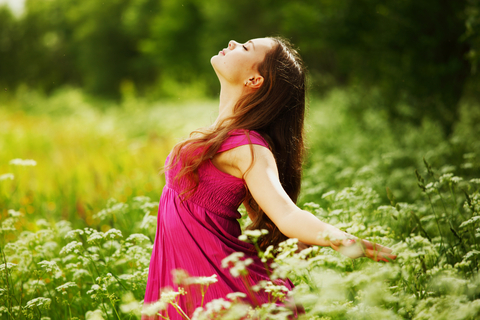 Dare To Be…YOU!
by
Susan Kihleng
I'm at an unusual stage of my life.  As many of my regular readers know, my family is a missionary family overseas on a small island in the South Pacific.  For now though, we are in the United States reporting on our work to the churches and ministries that support us.  No, leaving your home and life and moving your family 9,000 miles away for a year is NOT easy!  We've had our trials and times of discouragement during this time but I've had time to really contemplate some things…specifically things about myself!  I've had time to take a look at WHO I really am!  Reconnecting with people I haven't seen in 20 years has caused me to do that. 🙂 I've looked at some things in my life and decided I didn't really like what I saw; other things I was happy with.  It's taken some great soul-searching, prayer, and contemplation to learn some lessons about just being ME!  So I encourage you, too, to Dare To Be…YOU!
Here's a bit of what I've learned (and am still learning!):
 Think outside the box…break the mold!  I'm not saying "rebel against society"; I'm saying don't feel you always have to go with the status quo.
Learn to love YOUR life!  Be excited about what you do!  If you're not, you either need to change what you're doing…or change your attitude!
Embrace who YOU are…the person God created you to be!
Embrace your freedom in Christ…we do not have to live in bondage!
Enjoy being with people who are positive and uplifting, have similar goals and ambitions to you (or higher! This can be motivating!), and accept you for YOU!
Focus on the things that matter…and forget the rest!  Stop stressing over things you can't change anyway.
Erase the fear in your life…it only exists in your imagination anyway!  This is a tough one for me!  I constantly am claiming this – "God has not given us the spirit of fear, but of POWER, and of love, and of a sound mind!"
Avoid comparisons…you are you…they are them.  Be yourself; accept that; stop comparing your story to others.  You are an individual!  (Declare Psalm 139:14 ~ "I will praise thee; for I am fearfully and wonderfully made!:)
Celebrate the little things in life!  Make everyday a mini party!
Welcome your dreams rather than snuff them out!  Dream big and go for it!
Dare to be…YOU!