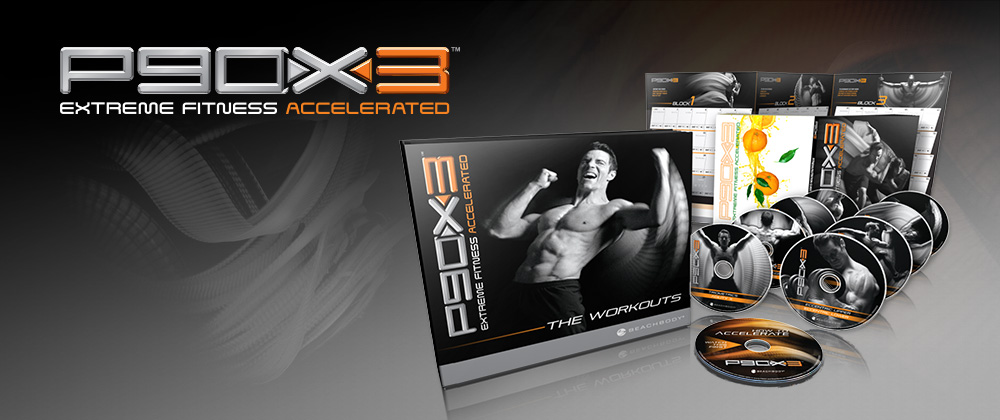 In my five years of coaching, the most common excuse thrown at me for not committing to a workout program is…yeah, you guessed it ~ TIME!  Ok, I confess, I've used that excuse myself.  So I jump at the chance to try out shorter workouts.
I LOVE P90X.  I've had some of my best results from this program but yes, it is tough committing to an hour or more per day!  Well, the "time solution" is arriving in just 5 days!  P90X3 will be released on December 10th.  Taking the science behind the popular P90X program, giving it a few twists and turns, and throwing in some new "Tony Horton-isms", P90X3 was created.  The best news? Each workout is only 30 minutes long!
There's plenty of rumors and news flying around about this awesome new program so here's the to-the-point-in-a-nutshell version of everything you need to know about P90X!
P90X3 will be available for purchase on December 10th (by the end of the day)
Order by 12/15 to guarantee delivery by Christmas
Order through a coach (such as me!) between December 10th and December 31st and get a free P90X3 hat
The nutrition guide will include a vegan meal plan!
P90X3 is a 90 day program divided into 3 blocks
The P90X app will be available for Android on December 10th (already available for iPhone) and both apps will soon include P90X3 tracking
FREE SHIPPING December 10th-31st!
There are FOUR different options/package for P90X3:
So there you have it!  All the goods on P90X3.  Now are you counting down the days like I am?  See you on the 10th!
* I am already filling spots for our P90X3 Challenge Group starting January 6th!  What better way to start the New Year?!  Get your spot now!  Message me ASAP at coachsueann@simplehealthsource.com to reserve your spot!