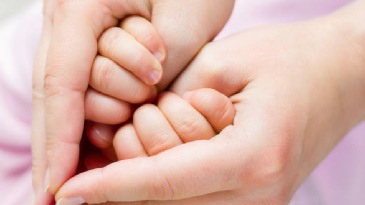 I Am Mom
This past weekend we had a 5K race.  We were really looking forward to this race (my husband, three older children, and I) as we'd all been working hard to improve our 5K times.  Early Saturday morning though I was awakened by a fussy 3 year old running a fever – a fussy 3 year old who only wanted mommy.  I was disappointed to cancel our babysitter and send the rest of the family off to the race without me, but as I walked back in the bedroom to check on my little angel, my heart melted at the sight of her cuddled up with my pillow, waiting for me to come snuggle with her.
I may be a runner, I may a health coach, I may be many things, but above these, I am Mom!  As moms, we wear many hats – chauffeur, organizer, meal planner, chef, housekeeper, teacher, nurse, counselor, and MANY more.  It's easy to get sidetracked from our real purpose and maybe sometimes we forget how important this purpose is – or even what our purpose is!  Sometimes when I'm bogged down with busy swim schedules, homeschool testing that seems to never be caught up, laundry (also never caught up!), and more, I have to stop and focus on each of my children as an individual – a person – a human life that I (as in ME!!!) am responsible for molding into the God-chosen adult they will someday become.  Yes, the responsibility can be overwhelming and even the "super-est" of super-moms occasionally needs a break.  But I thank God for this "job" every day!
Someday, my kids will be grown and out of the house.  I won't have to stay home from a 5K to nurse a feverish child.  I won't be running back and forth to the pool for lessons or frantically trying to finish up the semester grade.  Someday the house will be quiet and the laundry will be caught up.  And that "someday" will most likely be the saddest day of my life.  So for now, I'm going to embrace motherhood – I'm not "just a mom" – I AM MOM!