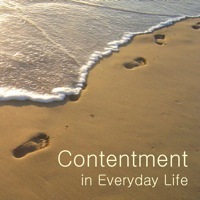 I just returned from an impromptu trip to California. No big deal, right? Well, it might be if you live in the jungle on a small island in the South Pacific and only visit the States about every 4 years usually! Tickets are expensive off this little island and I rarely get to visit "civilization". Don't get me wrong – I LOVE my life on my little island. I have no doubt in my heart and mind that THIS is where I belong. But occasionally there's that nagging little imp called Discontentment that creeps into my life.
Let's back up a couple of weeks – how did I suddenly end up in CA? It was my parents 50th wedding anniversary on October 5th and my brother's family was holding a celebration for them. Of course it wasn't even remotely a possibility that I attend, but I couldn't get the thought out of my head of how fun it would be to surprise my parents! I won't bore you with all the details, but things happened very quickly all of a sudden and literally in a matter of 2 days I had a discount ticket on standby with United Airlines and was packing to go! Let me tell you, surprising my parents was one of THE most fun things I've ever done! Being on standby, I kind of got stuck there and wasn't able to get a flight home until nearly 2 weeks later, but the trip was unbelievable! I wouldn't have traded that opportunity for anything!
But in two weeks time a lot can happen. It's easy to get comfortable. It's easy to enjoy the hot showers, the cooler, drier weather, the shopping, the places to see and things to do. It's easy to enjoy the luxury of life in the US. It doesn't take long after setting foot back on my hot and humid little tropical island, beautiful though it may be, to start to experience those annoying little feelings of discontentment. But I was prepared this time for it – or so I thought. And then I reflect on the past two weeks, the return back to my roots, the visiting my family and the life I left behind twelve years ago. Those were the years that formed me into who I am today. Those were the times of my life that led me to where I am now. Would I trade it for anything? No. Would I trade the life I live now? No!! And yet it's difficult to go back, and even more difficult to return here. I ask myself why. And then I realize that it's God's way of teaching me a valuable lesson in contentment. It's God's way of causing me to reflect on what He's done in my life. It's moments like this that force me to return in my heart to why I'm here and why I do what I do. THIS is my life now and THIS is where God put me. THIS is my home, my family, my everything. I choose here and wouldn't trade it for anything!