Dijon Dressing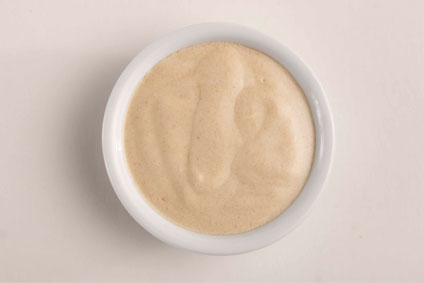 A healthy twist on an old favorite, dress your salads with this delicious, creamy Dijon Dressing.
1 clove garlic, grated
1 tsp. Dijon mustard
3 Tbsp. balsamic vinegar
3 Tbsp. extra virgin olive oil
Salt to taste
Black pepper
In a small bowl, combine garlic, mustard, and vinegar and mix. Continue whisking while adding olive oil in a small, steady stream. Continue until oil is emulsified into the vinegar mixture. Season to taste with salt and pepper. Can be made ahead of time—store in refrigerator and shake container to combine before use. Makes 3 servings.
Preparation Time: 10 minutes
Nutritional Information:
 (per serving)
Calories: 137
Protein: 0 g
Fiber: 0 g
Carbs: 3 g
Fat Total: 14 g
Saturated Fat: 2 g